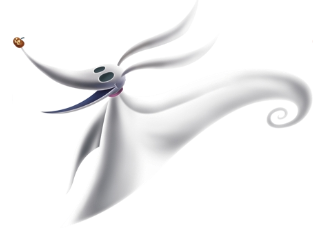 [The NIghtmare Before Christmas Wiki]
We all know that Zero from The Nightmare Before Christmas is a ghost dog and when I saw this picture, I just knew. I had been searching for a couple of minutes and nothing was clicking, but this image just took my breath away. I also love Zero because he is just adorable and so loyal to Jack.

I think that this is so beautifully done, by whomever made this, and it really breaks my heart. I think it is because there is a soul that is still present without actually being there. So who wants to walk a mile in Zero's shoes, literally?
What are you doing for Halloween?
-The Mermaid Network